This message is for those who ride Sarina Herron's bus (normally Bus 21). Her bus is running approximately 15 minutes late this morning.
Welcome back Cougars! First day of school. We are excited to begin a new school year!
Our Senior Class of 2023 is preparing for our return to school next week. Many braved the heat this week to paint their parking lot spots. Teachers return on Monday and students return on Wednesday. Let's have a great year Cougars!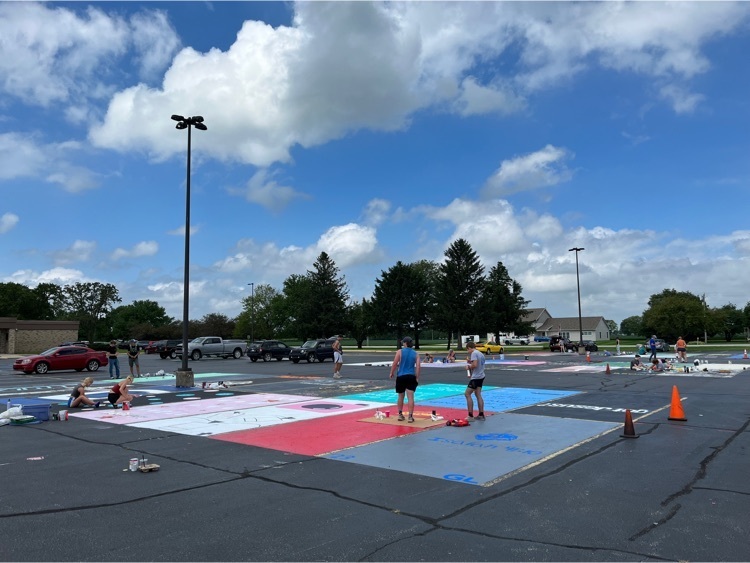 Important Bus Transportation Message: Our bus routes have been realigned for 2022-2023. Please click on the link below for an important message from our Transportation Director to make sure your student is assigned properly to a bus. Link:
https://5il.co/1fbt0
PSA: No one was able to treat the athletics fields for fertilization on Sunday, July, 31st. Therefore, they will be returning Wednesday and Thursday, August 3rd and 4th to work on the athletic fields.

PSA: We are planning for fertilizer application on-campus on Sunday, July 31st.
The School Board approved. Dr. John Hendricks as CJSHS Assistant Principal last night. Congratulations Dr. Hendricks!
Dear Carroll Family, To help students, families, and staff through today's tragic events, our Counseling Team will be available in the High School Media Center today from 10 am-2 pm. Please enter through Door 1.
PSA Phil Austin will be on campus to do fertilization and weed control on Sunday, June 19th.
The CCSC School Board approved Adam Tussinger as the Boys Varsity Basketball Coach for the 2022-2023 school year. Congratulations Coach Tussinger!
Graduation Day for the Carroll Class of 2022. Congratulations graduates!
Huge Shout Out for our FFA Program! The Carroll FFA is ranked a Big Ten (Top Ten) chapter out of ~211 chapters in the State. Congratulations!
https://twitter.com/FFACarroll
Congratulations to our Cougar Baseball Team on a great season. We are proud of you!
Our Cougar Baseball Team hosts and plays in Regional action today. The weather forecast looks great. Come and cheer our young men to victory!
Congratulations to Porter Dick on advancing to Golf Regionals!!!
Thank you to the Senior Class of 2022 for sharing your strong faith at this evening's Baccalaureate Program. Wonderful evening!
Our Carroll Baseball team defeated Whitko 9-0 to win the Sectional Championship! Congratulations!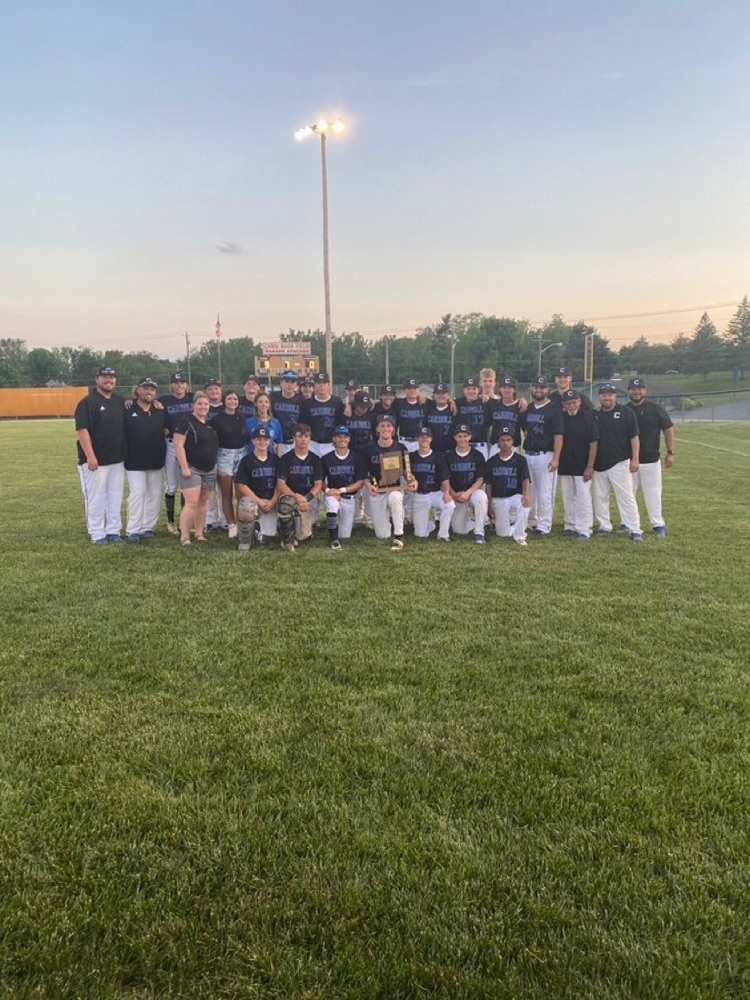 Carroll is proud of our 6th Graders and their many accomplishments. It is a GREAT day of celebration today at CES!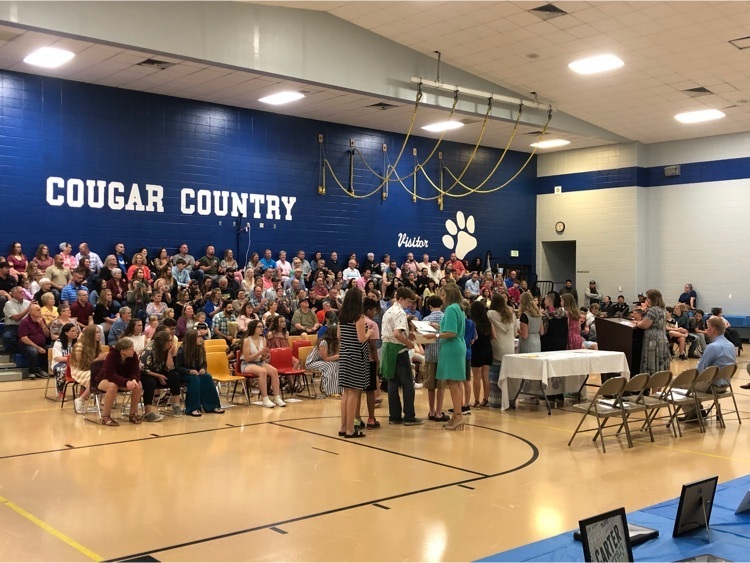 Carroll is proud of our 6th Graders and their many accomplishments. It is a GREAT day of celebration today at CES!
The Carroll School Board named Mr. Jeff Shuler as our new CJSHS Principal for the 2022-2023 school year. Congratulations and welcome back Mr. Shuler!