Carroll FFA students Trick or Treat by collecting canned foods for the local food bank.
Mr. Sausaman's students develop skills shaping and machining a variety of metals in their Precision Machining course.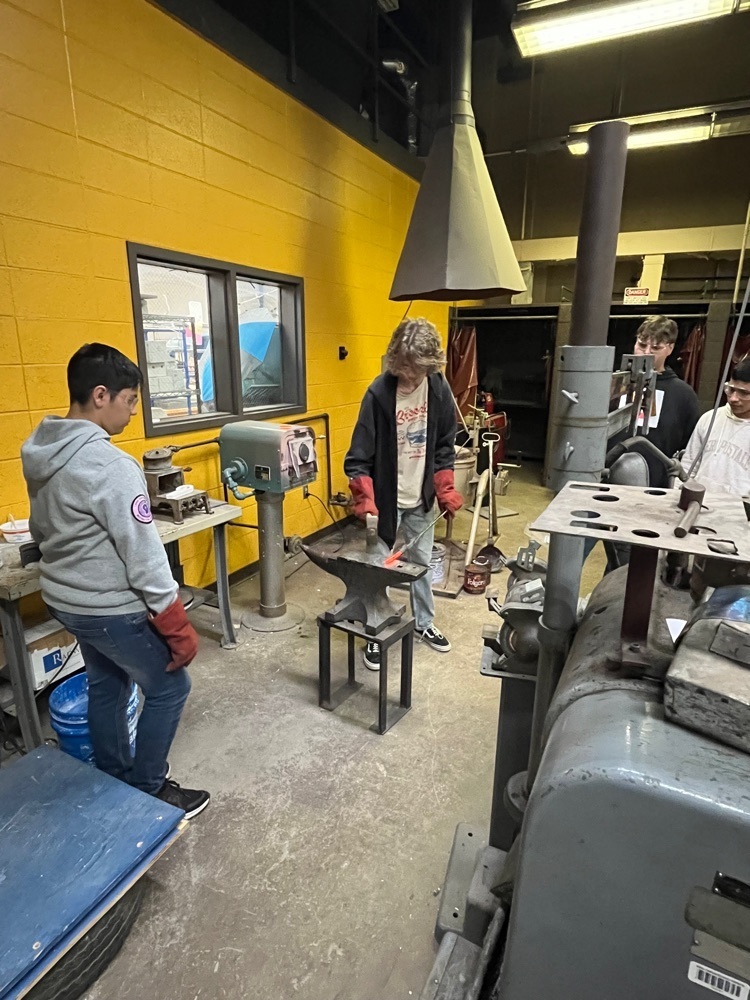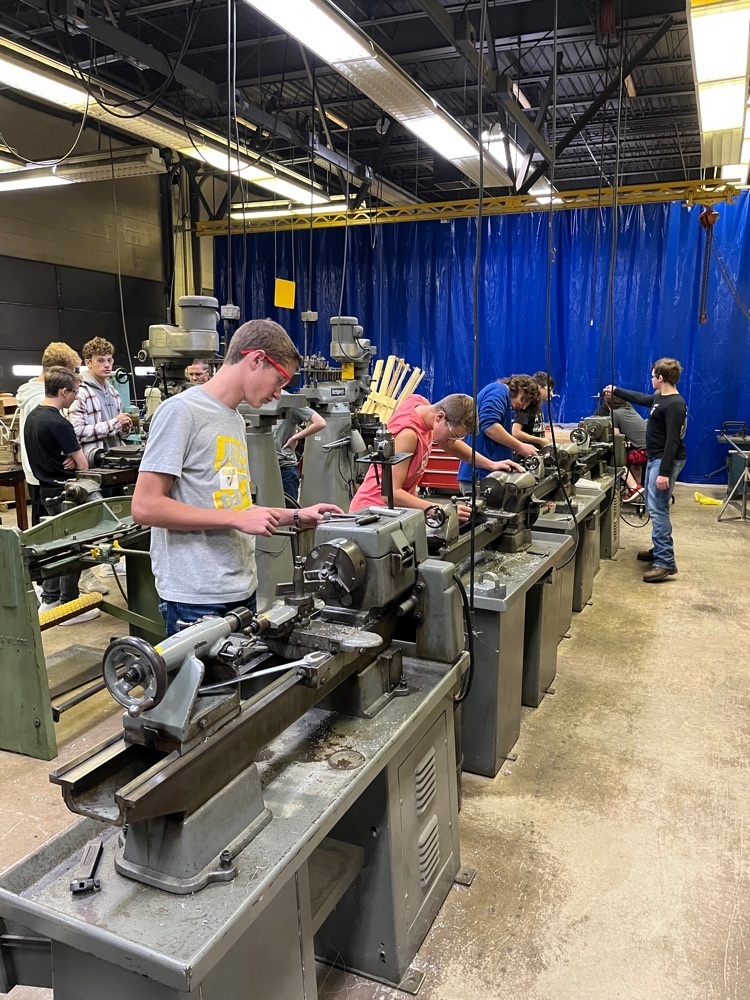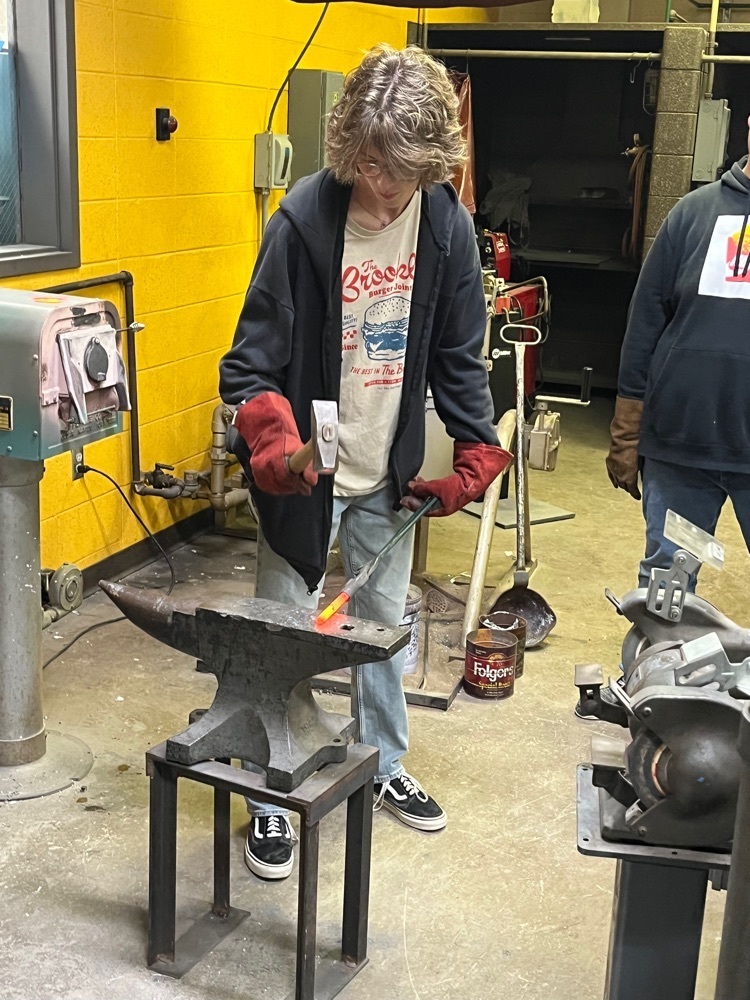 Congratulations to Cason Lambert, National Winner in Swine Placement!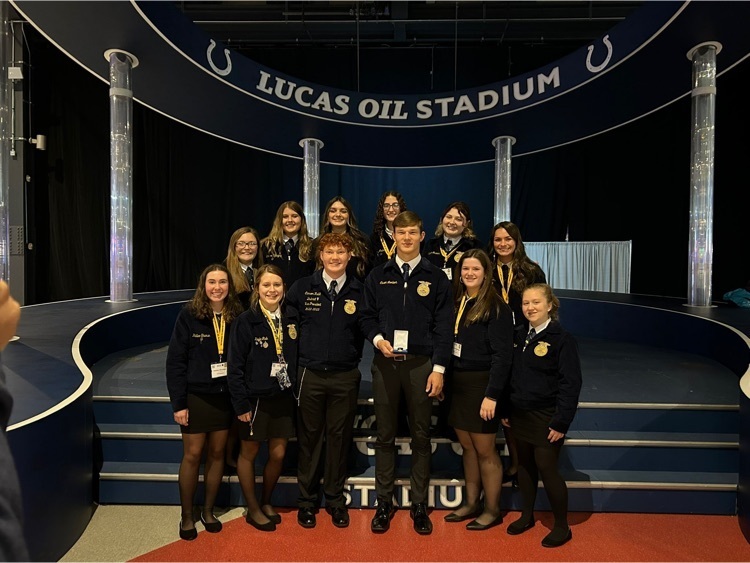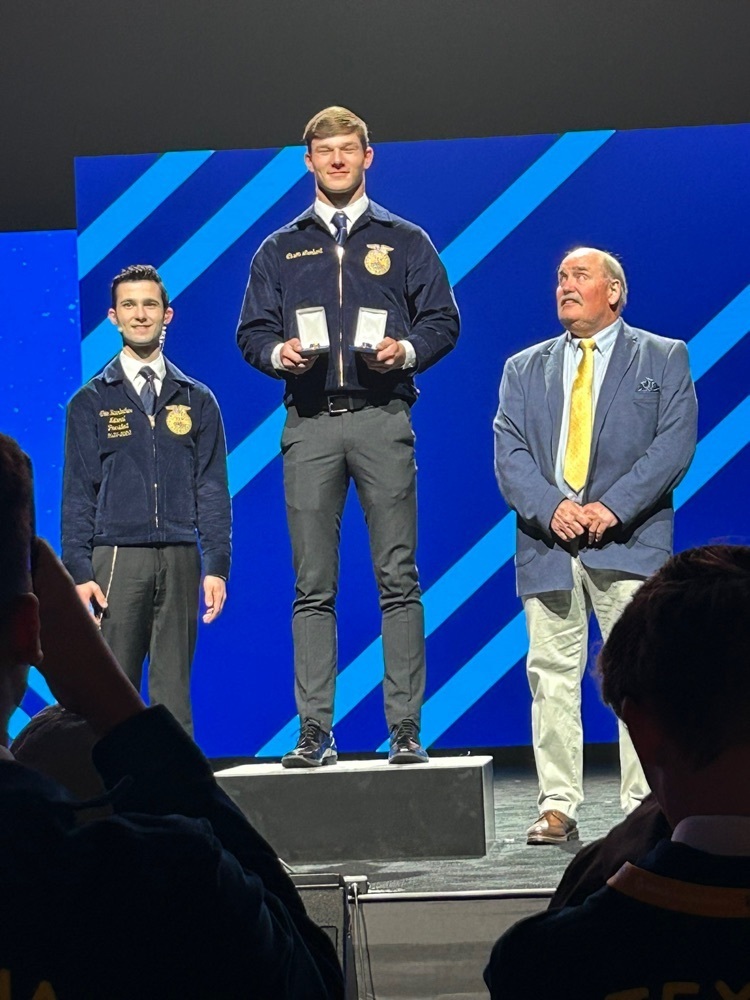 Mr. Hufford takes time to share a favorite book with Mrs. Tinsman's class.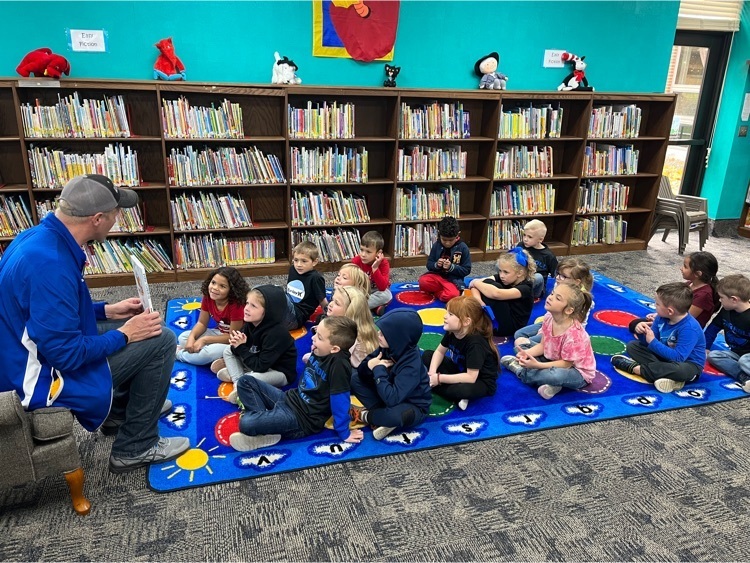 The School Board recognized retired bus drivers Dale McCracken (30 years service) and Deb Kingery (39 years service) at this week's Board Meeting. Our Cougar family thanks both of these great ladies for their many years of loyalty and dedication to our students and families.
We are excited about our new electronic messaging sign recently installed in front of the high school. Watchfire is the brand name. We will begin displaying school messages soon when the programming is complete.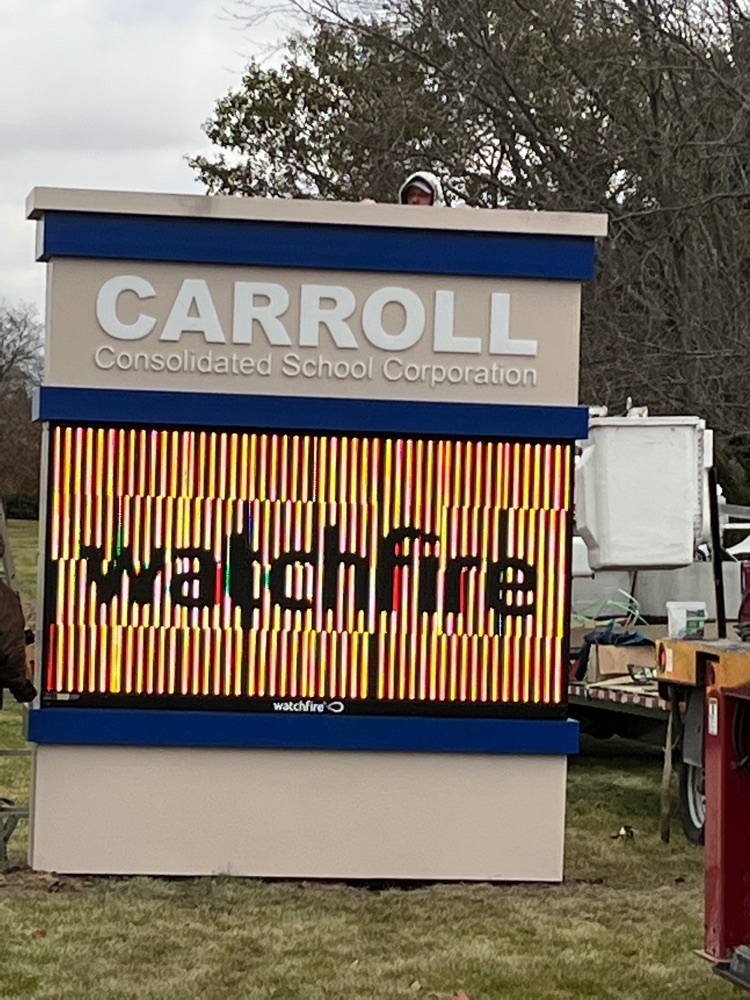 FALL BREAK - October 17th - 21st: No School.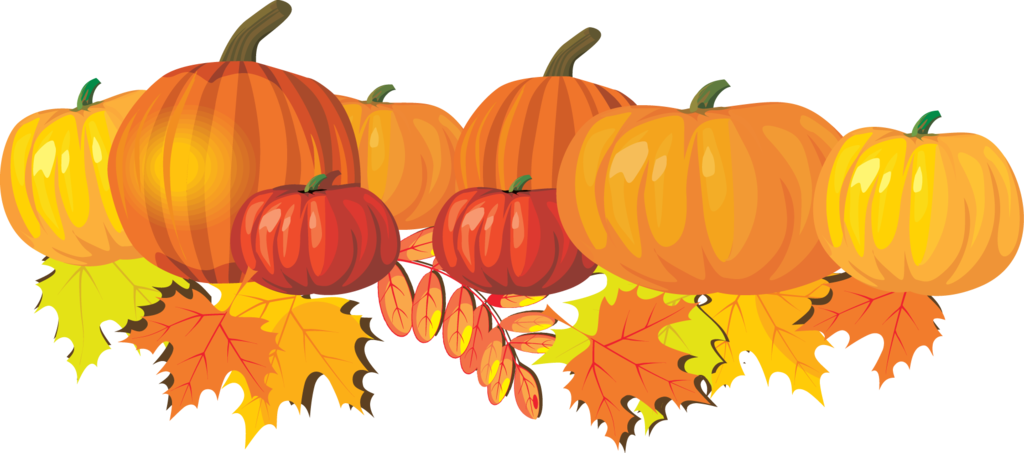 Mrs. Welk's students demonstrate problem solving and critical thinking skills as they present solutions to problems that include waterproofing and camouflage concepts utilizing the Project Lead the Way STEM curriculum!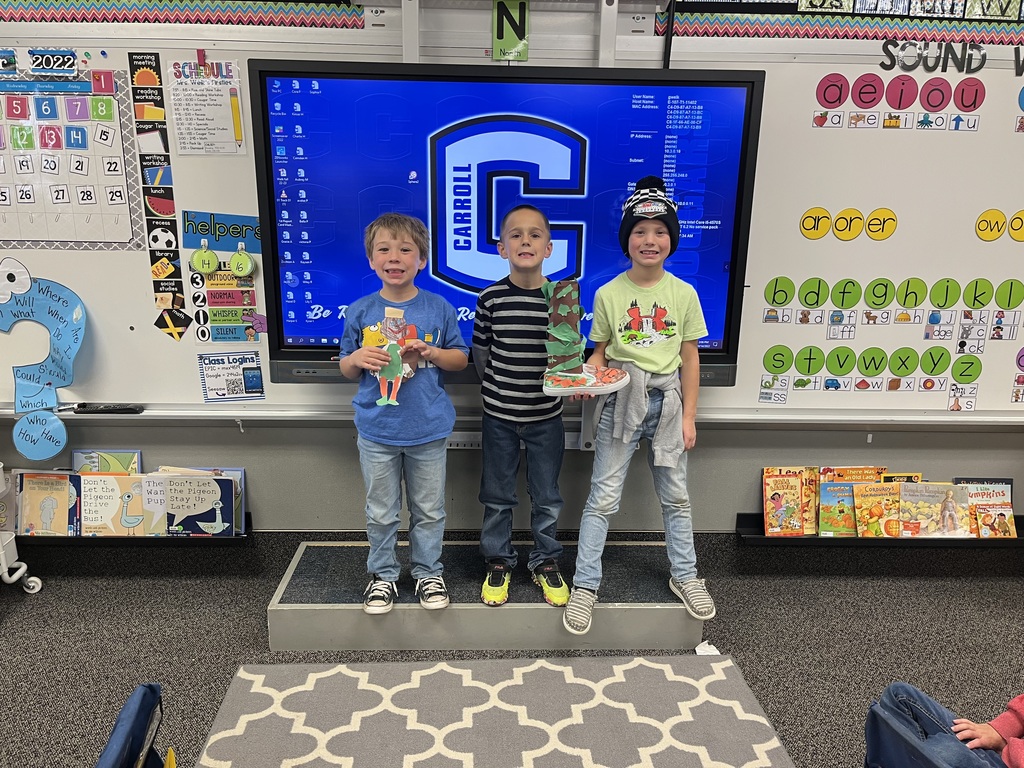 Our Cougar Cafeteria Crew celebrates National School Lunch Week with a theme of Peace, Love, and School Lunch. Far Out and Groovy!
Austin's Lawn and Landscaping Company will be on campus on 10/16/2022 to spray all grounds and ball fields. 
Note to Parents and Guardians: To make sure that you are receiving notices of school delays or cancellations, please log into PowerSchool and go to Student Contacts under the Forms menu. On the Student Contact page, make sure that you update the 3 Alert Numbers you want to be contacted at for School Delays and inclement weather. Some numbers may have been transferred from the old system. Please update any outdated phone numbers. Additionally, please make sure to enter all Parent/Guardian emails separated by a comma in the appropriate field in order to make sure school personnel can contact you when sending information through our mass email feature. Your attention to updating Alert Phone Numbers and Guardian emails on the Student Contacts Page will assist us with making sure we can keep you updated as much as possible throughout the school year.
Tuesday, October 11th - Parent/Teacher Conferences with no school for students. Students do have the day off (no eLearning) while our teachers conduct Parent Teacher Conferences.
CCSC has several items that have been declared as surplus and have been placed on the Public Surplus Auction site. Items up for auction include furniture, wood shop equipment, metal shop equipment, football scoreboard, demonstration engines, greenhouse lights ,etc. To view auction items directly you can click on this link:
https://www.publicsurplus.com/sms/arrollcsc,in/list/current?orgid=697332
For the Public Surplus Auction Main Page and Instructions, you can click on this link:
https://www.carroll.k12.in.us/page/1
If you have friends or family that would be interested in this auction, please forward this information to them. This auction will be open for 1 week. Thank you for supporting Carroll Schools!
CCSC is now able to process payments for textbook rental. Online payments may be made through the PS parent portal. Navigate to the parent portal to view your balance, then click on the eFunds link. Cash/Check payments may still be made at school offices.
Monday, September 12, 2022 - eLearning Day for Students and Professional Development Day for Teachers.
Cougars win the Bacon Bowl 39 - 6 over Delphi. Go Cougars!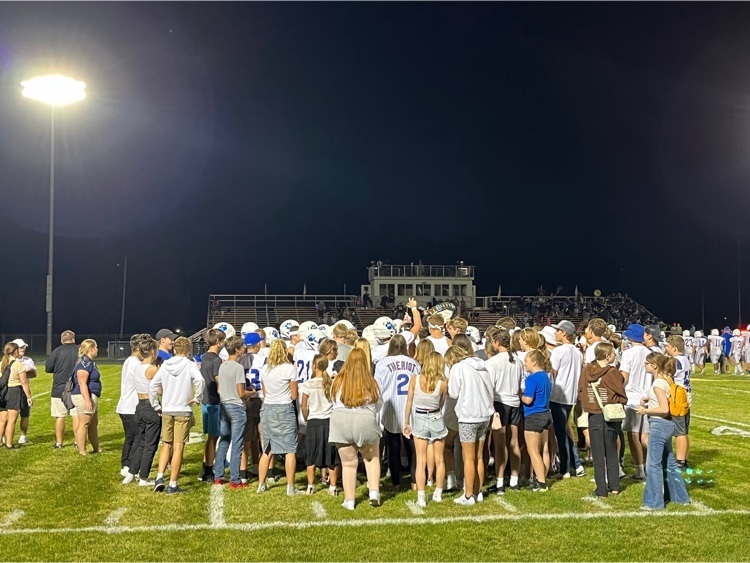 Carroll and Delphi bands join forces and play the National Anthem to kick off the football game tonight. Proud of all our county band members!

PSA: Plans are to spray lawns on campus this Sunday, August 21st.
Lambert Field Dedication - August 19, 2022 Our first home football game of the season is Friday, August 19th at 7:00 PM against Tri County. Come and cheer the Cougars to victory. We will have our official dedication of Lambert Field at half-time in honor of Dave Lambert.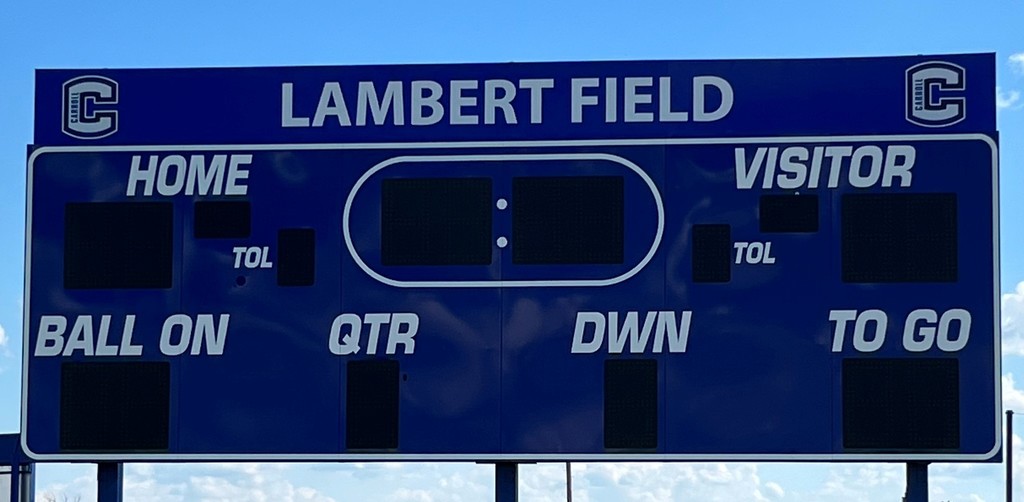 Mrs. Blocher's Kindergarten students dig into the new math curriculum. Off to a great start!